Strain Review: Ooh La La (outdoor) by Lemonnade
New Review for Labor Day weekend! Grabbed this a few pick ups ago at @lemonnadesacramento here we have @runthejewels #oohlala
Brand: Lemonnade x Run the Jewels
Strain: Ooh, la la (outdoor Greenhouse)
Lineage/Genetics: Wedding Cake x LPC 50 (or 75)
Original Breeder: The Real Lemonnade
Grower: The Real Lemonnade
Dispensary: Lemonnade Sacramento
Outdoor Ooh La La Strain Review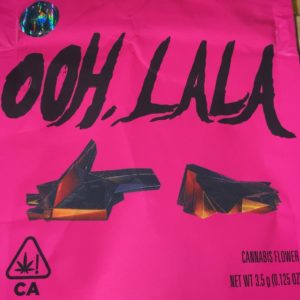 20.0 %THC
Comments: My homie requested this review from the other side so had to give it a shot. The bud tender let me know this was outdoor, so I'll be back to find the indoor for comparison later this fall.
Review
1. Scent: Nose was lacking in this bag. If anything small on the pepper, maybe. Absence def doesn't deter me tho.
2. Appearance: Sparkled "b/c-sized" nugs with a decent trichome cover. Mostly deep and olive green color on the bud. Nothing wild to the eye but comes out a ton under light from the video. (60 FPS 4K HD iPhone 11 btw)
3. Nug Structure: Breaks down nice. Little dry but expected given the package date (recent) and the heat lately hasn't helped any. Orange peel for sure on the rehydration.
4. Smoke: Pretty clean even though it's a small rip off the bubbler. Bong got me choking slightly.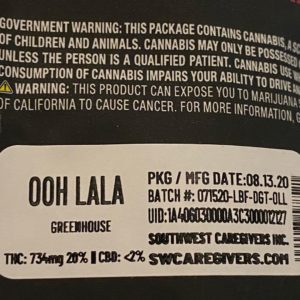 5. Taste: Standard weed taste, nothing in the tongue or the nose other than that slight pepper hint. Kushy kinda back end.
6. Reaction: It's a W type of stone: starts with a head High fast- drops off in about 10 or so for the body wave. Then rolls down between 30-45 when you think you need another bowl, but instantly forget and do something else.
7. Conclusion: The lacking nose was a bummer. The greenhouse vibe wasn't bad for the ticket price. I'm feeling good but need to try their indoor cut for true comparison. For the ticket I'd buy again and as stated above, add an orange peel. Would re up due to that affordability factor.
#cannabiscommunity #cannabis #cannabisreviews #trees #weed #weedreviews #pot #potreviews #thc #sacramento #916 #420 #yee #legal #strainreview #california #valley #thehighestcritic #westcoastsmokeshow #loud #runthejewels #rtj #lemonnadesacramento
Advertisements