Strain Review: Roll's Choice by Pez-Bro
Rolls Choice
Lineage/Genetics: OG Kush x Chemdawg
Original Breeder: Flow Kana
Grower: Pez-Bro
Roll's Choice Strain Review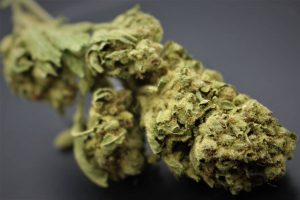 Appearance-This here hunk of a piece of branch off the rolls choice is absolutely stunning. Hand manicured outdoor cultivated mendo 🔥, Sugar leaf still attached drenched in bulbous trichs,remember it's all medicine and outdoor plants tend to be heavier on resin , the nugs had layers of frost that gave a golden shine rolling throughout the flower making way to swollen calyxes that gave the buds a nice chunky structure, Once broken open the trichs filled in even heavier sparkling like litlle flakes of gold in the light, just a gorgeous little lady.
Smell- On the first sniff my nose picks up a nice organic scent, as I smell deeper a sweet creamy mustyness pours from the bud, I can't really compare it to anything due to the uniqueness of the musk. Once broken up the sweetness becomes more prominent and the smell gets much stronger in the room with an almost milky sugary gasy undertones emitting from the plant matter.
Taste-I pulled out the @mobiusglass Stereo Matrix and went to town, on the inhale my pallette filled with a smooth and creamy sweetness, the flavor sits there long after I exhale and had little to no lung expansion so I really got to take the experience in without haking my lung up, extremly flavorful a pleasant toke, the exhale was as equally enjoyable the same smooth sweetness is there but has a tad bit of a gas on the back end, all the way through A1 smoke!!!!
Effects- Immediately after I ripped the first Bong hit I could feel it hit the top of my head at the back of my eyes, instantly I knew I was in for something special that I'm absolutely honored to be indulging in, two hits in the buzz rolled its way completly halo style around my head, I am clear but could still feel the high building as I took my third and final pull, by than the stone had worked its way to my shoulders relaxing me, I do not feel anxious or paranoid yet I'm very aware but the stone is quite heavy on the body, definite couch lock and euphoria once it really sets in.
5 plus ⭐ ⭐ ⭐ ⭐ ⭐ ⭐ ⭐
This cut of Rolls Choice got me completly blasted to another planet, and hit all the right boxes all the way to hits that will make you close your eyes, cont in comments⬇️
This here is a stellar example of what finely cultivated cannabis should be.
Shoutout to the fucking man @pez_bro with the assist on this rare beauty.
Advertisements