Strain Review: Security Check by Fox Hollow Flora
I've got a double feature from @foxhollowflora for your reading pleasure today.
Security Check was not as enthralling for me. I enjoyed it, but nothing stuck with me that much.
Lineage/Genetics: Unknown
Original Breeder: Unknown
Grower: Fox Hollow Flora
Dispensary: Oregrown
Security Check Strain Review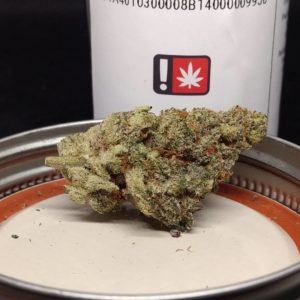 Some kinda eucalyptus and incense notes with some generally liminess that permeates without dominating the terpene profile. Spicy, fruity, woody. The terps are the most notable part for me.
The effects lacked any notability. There just isn't the euphoric quality that I look for. I couldn't figure out which time of the day it was best to smoke it or what medical purposes I might use it for.
This is still one of my favorite farms and one who I actively look for when I stop in at @oregrownindustries. They used to be one of the best farms available, but they've kinda fallen off a little over the past year. Their Juice Box and now this Venom OG are favorites that I'd recommend to anyone, but the Security Check and their MAC just didn't do it for me. At their price range, though, I'm not complaining too hard. Can't like everything, right?
#thehighestcritic #strainreview #strainreviews #weedreviews #420review #portlandcannabis #OMMP #portlandweedreviews #MMJ #oregoncannabiscommunity #portlandcannabiscommunity #oregonweedreviews #Medicate #oregoncannabis #PNWStoners #PDXcannabiscommunity #pdxcannabis #pdxstoners #cannabiscommunity #cannabisreviews