Strain Review: Southern Belle by Evan's Creek Farm
I got a habit of letting some serious fire like this beautiful Southern Belle fall through the cracks without being reviewed due to my smoking habits. This will not be happening with the flower I've gotten from @evans_creek_farms lately.
Lineage/Genetics: Irene OG x Dosido
Indica or Sativa: Indica dominant Hybrid
Original Breeder: Archive Seed Bank
Grower: Evan's Creek Farm
Dispensary: TreeHouse Collective
Southern Belle Strain Review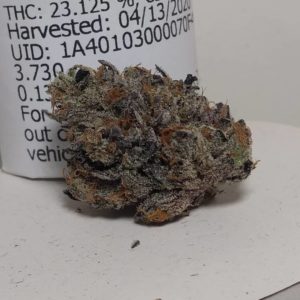 A serious contender for best farm in the entire state, the flower these guys put out is top of the line. I'm not one for gatekeeping, but you can't call yourself a connoisseur of Oregon cannabis and not regularly imbibe some of their top tier chronic.
First up, this porch sipper of a strain is a treat for the OG lovers out there. Southern Belle is a lovely little number they have in regular rotation. It has the gassy, woody scent everyone knows OG for, but with a funky sweet tea note underneath that really lives up to its name. It's great for the end of the day, providing a heavy relaxation and euphoria after a few drags.
I did a 50/50 mix of Animal Mints and the Southern Belle as my nightly insomnia treatment, and boy would I recommend that to just about anyone with trouble falling asleep.
I get almost all my Evan's Creek weed from @thc.pdx, but @oregrownindustries has a special spot on their top shelf just for these guys as well. I have their Golden Glue and Nepali Petrol on deck still, so watch out for those, because they're PHENOMENAL.
Shouts out to @fckingskurped for putting words to the sweet tea scent for me. Dude's got a solid palate and a way of putting words to smells.
.
.
.
#thehighestcritic #strainreview #strainreviews #weedreviews #420review #portlandcannabis #OMMP #portlandweedreviews #mmj #cannabisreviews #oregoncannabiscommunity #portlandcannabiscommunity #oregonweedreviews #Medicate #oregoncannabis #mmjpatient #medicalmarijuana #pnwstoners #pdxstoners #420lifestyle #flavorchaser #cannabiscommunity
Advertisements