Strain Review: Z Money by Space Farm
Z Money 🌲🍇⛽️🌈  from @3rd_gen_familyfarm @officialdyingbreedseeds
grown & selected by @space_farm_
–
–
Part 2 of my adventure in the Zkittlez cross from dyingbreed😜
–
–
Lineage/Genetics: Zkittlez x The Money
Original Breeder: Dying Breed Seeds x 3rd Gen Family
Grower: Space Farm
Z Money Strain Review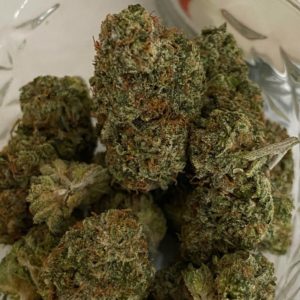 Bag appeal wise it's a perfect blend of the Z & OG Kush, OG colours on a Z shaped boulder.
–
–
The nose starts really chemmy & gassy, that « chlorine funk » I like to call. Then it gets perfectly rounded & sweetened by the Z limey berry floral candy 😊.
Flavor profile behave kind of a suprising way the more It gets cured.
The inhale starts with subtle Z gas that further develops in a earthy « OG soil » goodness on the exhale & aftertaste 🤤.
I'm suspecting The Money to be some sort of a pure OG Kush cut held by @officialdyingbreedseeds but I have no clue except my own senses 😜 If you know anything please holla at me 🙏
–
–
The effects are really close to the 4 Locoz (previous post) but the stoney side kicks in instantly & induce a bit more couchlockness & confusion 🤪.
–
–
To end this review I would say that I really liked this strain because it feels like a good OG with some nice Z terp blended in 😊 But the 4 Locoz is far more impressive for me thanks to her mesmerizing terps & flavor experience.
–
–
#strainreview #strainreviews #zkittlez #zmoney #dyingbredseeds #420 #hightimes #cannabiscommunity #cannabisculture
French cannabis lover, that became hooked when first growing OG & Haze in high school.
Advertisements