Strain Review: Cereal Milk by Lowell Farms
Strain: Cereal Milk
Lineage: Cookies X Cherry Pie X Snowman
Genetic Type: Sativa leaning Hybrid
Cannabinoids: Total: 25.96% THC: 25.54% CBD: 0.00%
Breeder: Cookies Fam Genetics
Harvest/Package Date: 3/14/22
Cultivator: Lowell Farms @lowellfarms
Brand: @lowellfarms
Dispensary: Amuse @amusenow2.0
Lowell Farms Cereal Milk Cannabis Cultivar (Strain) Review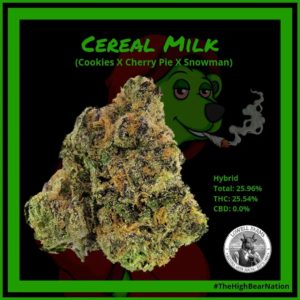 Look: 4 medium nugs, 3 small nugs, 2 popcorn and 2 budlets brought this "Farmer's Eigth" to 4.2 Gs Dense and tight chunky structure. Very deep purples, borderline black and medium greens. Nice even coverage of sticky yellowing trichomes with short thick rust orange pistils.
Scent: Hit with a sweet and tangy mustiness with a hint of vanilla on the backend. When broken into it gets even more tangy and gassy and you expose a sort of a new rubber smell.
Flavor: The inhale has a nice smooth sort of creamy sweetness. Definitely reminiscent of some milk after a bowl of frosted flakes but not super strong, sorta of a faint reminder. Has some lingering earthiness.
Effects: Calming head high, had me very happy and feeling uplifted and giggly. Found myself smoking this midday, usually after lunch as a way to settle a full belly and get a nice euphoric high that gave me a boost of energy to get through the rest of the day.
𝔸𝕝𝕝 𝕡𝕣𝕠𝕕𝕦𝕔𝕥𝕤 𝕡𝕠𝕤𝕥𝕖𝕕 𝕨𝕖𝕣𝕖 𝕠𝕓𝕥𝕒𝕚𝕟𝕖𝕕 𝕗𝕣𝕠𝕞 𝕒 𝕃𝔼𝔾𝔸𝕃/𝕃𝕀ℂ𝔼ℕ𝕊𝔼𝔻 ℂ𝔸𝕃𝕀𝔽𝕆ℝℕ𝕀𝔸 𝔻𝕀𝕊𝕋ℝ𝕀𝔹𝕌𝕋𝕆ℝ 𝕒𝕟𝕕 𝕒𝕣𝕖 𝕤𝕙𝕒𝕣𝕖𝕕 𝕗𝕠𝕣 𝔼𝔻𝕌ℂ𝔸𝕋𝕀𝕆ℕ𝔸𝕃 𝕒𝕟𝕕 𝔻𝕆ℂ𝕌𝕄𝔼ℕ𝕋𝔸𝕋𝕀𝕆ℕ 𝕡𝕦𝕣𝕡𝕠𝕤𝕖𝕤 𝕠𝕟𝕝𝕪. 𝔹𝕖 𝕤𝕦𝕣𝕖 𝕥𝕠 𝕗𝕠𝕝𝕝𝕠𝕨 @NorCalCannaBear 𝕗𝕠𝕣 𝕞𝕠𝕣𝕖!
.
.
.
.
.
#NorCal #CannaBear #TheHighBearNation #CannabisCommunity #CannabisCulture #CannabisReview #WeedReview #TheSmokersClub #420 #420Daily #420Community #PremiumCannabis #LuxuryCannabis #CannabisIndustry #CannabisPics #WeedPics #PotPics #PuffPuffPass #California #CaliforniaDispensary #BayArea #BayAreaCannabis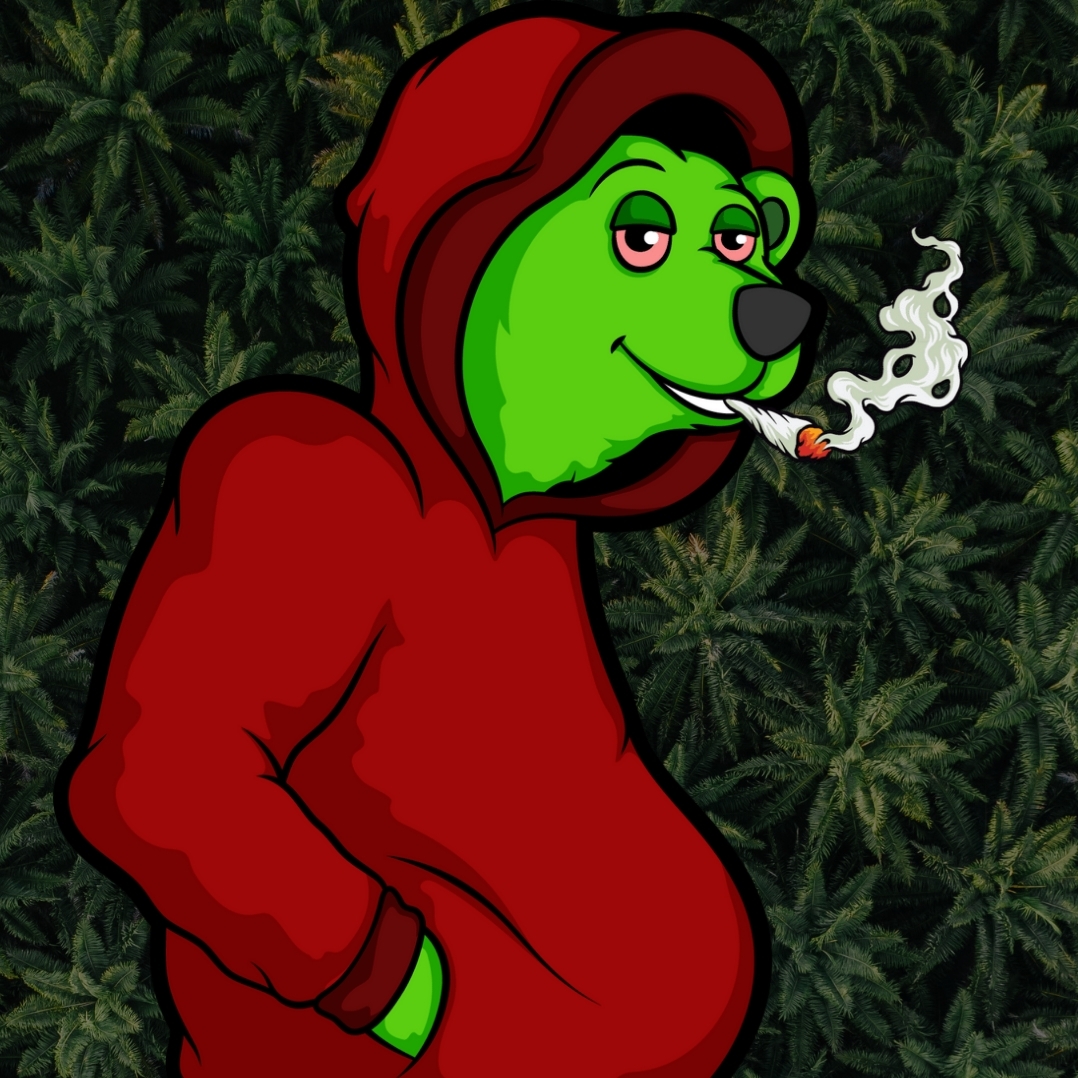 14+ year long Med/Rec Cannabis user from the Bay Area, California. Providing my honest opinion of cannabis products ranging from economical to top shelf. Follow me on Instagram @norcalcannabear