Extract Review: Platinum GSC RCO by FFEPDX
This FFEPDX x Ten Four Farms Platinum GSC (Durban Poison x OG Kush) RCO had a sweet and sour citrus nose when I unscrewed the cap on the dripper. The color of the oil was a light yellow with perfect clarity.
Lineage/Genetics: Durban Poison x OG Kush
Grower/Processor: Ten Four Farms/Farmer's Friend Extracts
Platinum GSC RCO Review
The flavor was strong sweet and sour citrus with floral notes and strong gas that tingled my nose when dabbing. The dab left some minor irritation in my throat & nose and I also have to say, I didn't really enjoy the flavor personally. It wasn't foul or bad tasting, I just didn't like it. Often times I find the profiles taste off to me when done with Co2, which is why I prefer hydrocarbon and solventless products for my dabbables. Unfortunately this was one of those times and after trying three dabs for my review, I decided to use the rest in capsules.
The effects were stoney, almost stupefying, with some solid full body relief 🤗 I also found the Platinum GSC to be stimulating when dabbed during the day. Pretty complex effects.
To test the Platinum GSC as an edible, I filled one of my size "4" capsules a little over half way with RCO and took it before bed. It gave me a nice stoney full body high that helped get me ready to go to sleep. I also tried some during the day to see how it would work for my regular meds. This RCO worked very well for my IBS 🤗
Overall while I didn't enjoy the Platinum GSC RCO as a dabbable product, it worked quite well for me as an edible. Generally speaking, that's how I feel about most Co2 oils and why I only really use/recommend them as clean affordable medicine. Sometimes I find the odd one that I enjoy dabbing, and I'm happy when I do, but this wasn't one of them for me.
Made 1/17/22
Tested 1/24/22 ChemHistory
This review was sponsored by FFEPDX
Honest Reviews 🕵️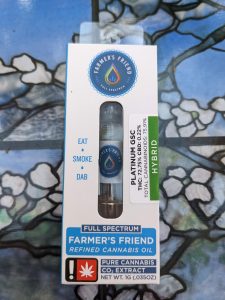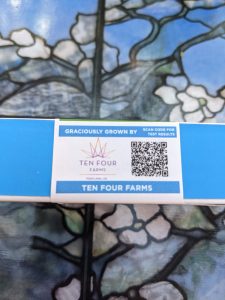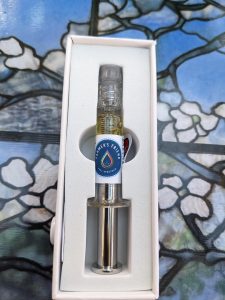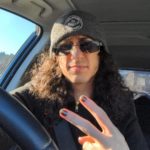 Hi! My name is Ryan and I do honest product reviews for the Oregon cannabis industry under the brand The Sophisticated Dabber. I've doing doing product reviews in Oregon for the last few years now and I have been a cannabis consumer/patient in Oregon for almost 19 years. I run a blog on IG @thesophisticateddabber and also make dab tools with hand turned wooden handles @sophisticateddabtools . Hope you enjoy my reviews!
Advertisements