Extract Review: Motor Bubba RCO by Farmer's Friend Extracts
Lineage/Genetics: Motor Breath + Savage Bubba
Grower/Processor: Cannassentials/Farmer's Friend Extracts
Motor Bubba RCO Review
This FFEPDX x Cannassentials Motor Bubba (Motor Breath + Savage Bubba) RCO had excellent clarity and a light yellow tint to it. I didn't get much smell coming off of the dripper when I unscrewed the cap but it was kinda gassy.
The flavor when dabbing the RCO was gassy with a lot of that generic taste to it that I'm not into. I didn't enjoy the flavor however it was very smooth to dab. The effects from dabbing were pretty average. Stoney and full body but a bit lacking in power.
I took 1/5th of a gram of the RCO in a capsule to test the effects that way. I found this RCO worked a lot better for me in edible form. The effects started coming on strong in about 25 minutes with a stoney head change and some full body relaxation 🤗 After almost an hour I was very relaxed and a bit couch locked. I noticed that the Motor Bubba blend worked very well for my IBS symptoms and also provided some nice appetite stimulation 🙌🏼
Overall while I didn't enjoy the Motor Bubba RCO as a dabbable product, I really enjoyed it as an edible medicine 😊 The effects were just right for me for winding down before bedtime 😴
Made 5/30/22
Tested 6/6/22 Green Leaf Labs
Honest Reviews 🕵️
This review was done in partnership with The Potland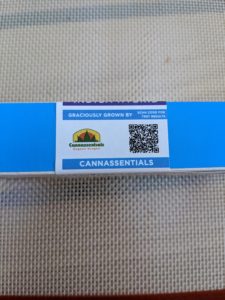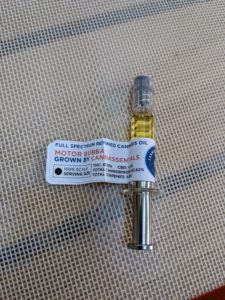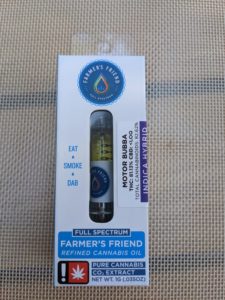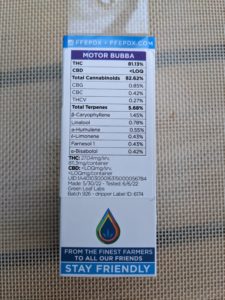 —————————————-
Do not operate a vehicle or machinery under the influence of this drug
For use only by adults twenty-one years of age and older
Keep out of the reach of children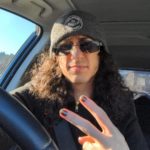 Hi! My name is Ryan and I do honest product reviews for the Oregon cannabis industry under the brand The Sophisticated Dabber. I've doing doing product reviews in Oregon for the last few years now and I have been a cannabis consumer/patient in Oregon for almost 19 years. I run a blog on IG @thesophisticateddabber and also make dab tools with hand turned wooden handles @sophisticateddabtools . Hope you enjoy my reviews!
Advertisements