Strain Review: Bananimal by Greenline Organics
New Review 🚨 Greenline Organics
Bananimal – 25%THC
Lineage/Genetics: Banana OG and Animal Cookies
Indica or Sativa: Indica dominant Hybrid
Original Breeder: Greenline Organics
Grower: Greenline Organics
Bananimal Strain Review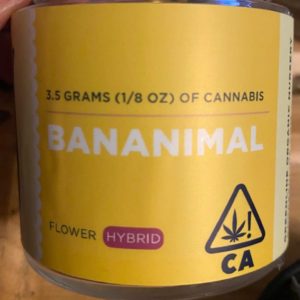 Comments:
A recommendation from my guy at the club, never experienced a banana animal cookies cross so knew it would be interesting.
Review
1. Scent: It gives off a pale banana bread note and a few slight cookie gas prickles on the tip of the nose. Deeper inhale on break down gives it additional banana but now a little more spice.
2. Appearance: Pretty! Def nodes of purple busting around green frosty nuggies. Lotta triches yet not over powering the leaf matter.
3. Nug Structure: Non issue for hand breaking and it would do okay in the grinder, but I've used the hands mostly on this strain. Not saying it turns to dust but it just is one less step.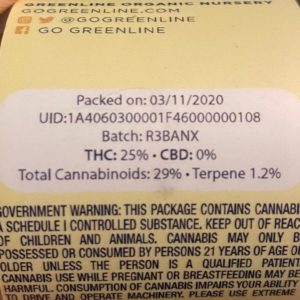 4. Smoke: Not harsh on my throat using the bong. Even smoother using a bubbler. Tingling on the exhale slightly and a tiny cough. 😂
5. Taste: Yee more banana and slightly spice back end. I can get used to this for sure.
6. Reaction: Glad I got this! I really was impressed how it tasted in comparison to some of my previous banana strain reviews. I had me to gently stimulated mentally while relaxing the low back and legs. Ticket wasn't stupid high either so I could see this being part of the rotation.
#cannabiscommunity #cannabis #cannabisreviews #trees #weed #weedreviews #pot #potreviews #marijuana #marijuanareviews #thc #sacramento #916 #420 #yee #legal #bananmial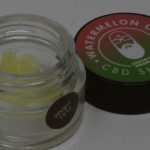 Here's a quick review of the Watermelon OG CBD Shatter that I got from CBD Oil Solutions. Have you ever really needed the calming effects[…Read more]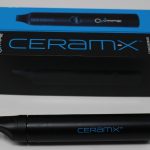 O2Vape's Ceram-X is a tried and true portable concentrate vaporizer with a ceramic coil. I've been a ceramic coil fan since they first started hitting[…Read more]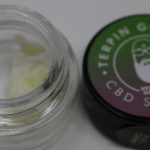 Here's a quick review of the Terpin Gorilla CBD Shatter that I got from CBD Oil Solutions. This CBD shatter is perfect for when you[…Read more]
Check out more reviews by @trunorcal420 on Instagram! (www.instagram.com/trunorcal420)