Strain Review: Bob Saget by Sweetwater Pharms
@sweetwaterpharms #bobsaget #63 #weedreview Top of the Day and here we go: Bob Saget 63 certainly knows how to keep up the laughs thanks to SweetWater Pharma's latest batch.
Lineage/Genetics: Blue Power Pheno (Sour Dubble x Master Kush x The White x Blue Moonshine)
Indica or Sativa: Sativa dominant Hybrid
Original Breeder: Sin City Seeds
Grower: Sweetwater Pharms
Bob Saget Strain Review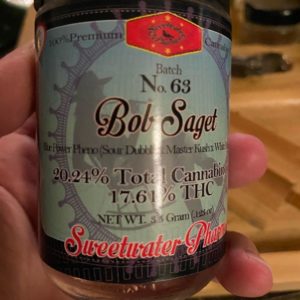 Testing out at 17% THC #BOBSAGET63 is a light green strain, roasted with resin and trichomes – type of herb that expresses slight Kush and maybe some tangerine or orange, but it is super subtle. I always take the suggestions via my bud tender and so far so good! Bud was not overly dry or anything so I did what I usually do and broke by hand for first bowl and used grinder for 2nd. Cracking them expresses similar nose hits, slight Kush, slight fruit.
Nothing overly powerful. But holy cow. This shiz gave us the giggles.
Girlfriend approved!
Deep tasty smoke, pine earth vibes. Sweet strawberry aftertastes on the back of tongue roof of mouth. The high was quick then gone after about 35-45 mins so roll yourself a bigger joint or make 2 bong loads.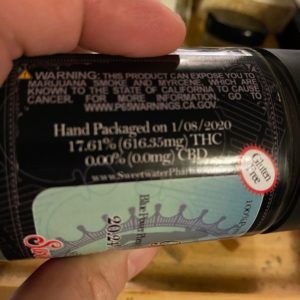 The mids label some heavy smokers will put on this based on THC % will make you double think, but as an avid smoker of all levels and highs, I really would recommend this for a fast head rush and mild body relaxation. If you like to laugh this will help for sure. Leaves me uplifted and aware as opposed to the "I'm so high I can't function" strains.
#weedreviews #weed #cannabiscommunity #cannabis #cannabisreviews #goodtimes #thc #pot #sacramento #916 #yee #norcal420
Advertisements