Strain Review: Iceman by SF Cultivators
New Review Time @sfcultivators 🧊 👨 #iceman Iceman – 26%THC
Lineage/Genetics: Kush Mints #11 x Ice cream Cake
Indica or Sativa: Indica dominant Hybrid
Original Breeder: SF Cultivators
Iceman Strain Review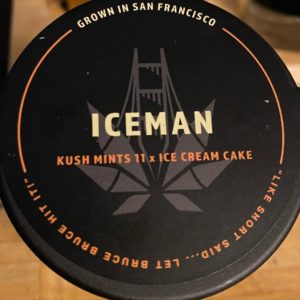 Comments:
Never heard of this strain but it's a cross of Kush Mints 11 x Ice Cream Cake. Can't be a bad one! Looks pretty frosty. 😎
Review:
1. Scent: Minty pine tones on the top with subtle sweet sugary exhale. Something that is new to my nose.
2. Appearance: Trichomes are covering the entire thing making it look like milk spilled between the nugs. It's crazy and reminds me somewhat of stargazing. 🤷‍♀️
3. Nug Structure: Dense as I've seen. Kinda reminds me of those old school nugs that came from the prop 215 days. I.E. Juicy Fruit and Big Bud strains.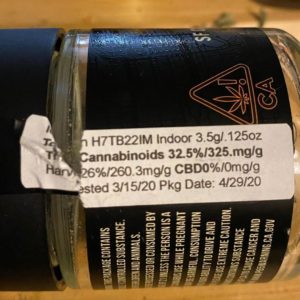 4. Smoke: Coughed on the first rip without ice in the bong. Changed the water and added ice; smooth sailing down to the last rip.
5. Taste: Pine and something sweet, maybe cake batter. I haven't had an ice cream hit with pine before so that was kinda weird.
6. Reaction: Def looking to have this on the rotation. Which clubs in the #916 need this?
#cannabiscommunity #cannabis #cannabisreviews #trees #weed #weedreviews #pot #potreviews #marijuana #marijuanareviews #thc #sacramento #916 #420 #yee #legal #415 #sfcultivators #strainreviews #buylocalweed
Check out more reviews by @trunorcal420 on Instagram! (www.instagram.com/trunorcal420)