Strain Review: IOS OG by Royal Key Organics
@royal_key_organics
IOS OG
Lineage/Genetics: Hammerhead (RKO CUT) x Banana SFV DOG
Original Breeder: Unknown
Grower: Royal Key Organics
Terpene Profile: Unknown
IOS OG Cannabis Cultivar (Strain) Review
THC:27% Terpenoids:2.3%
Total cannabinoids: 32%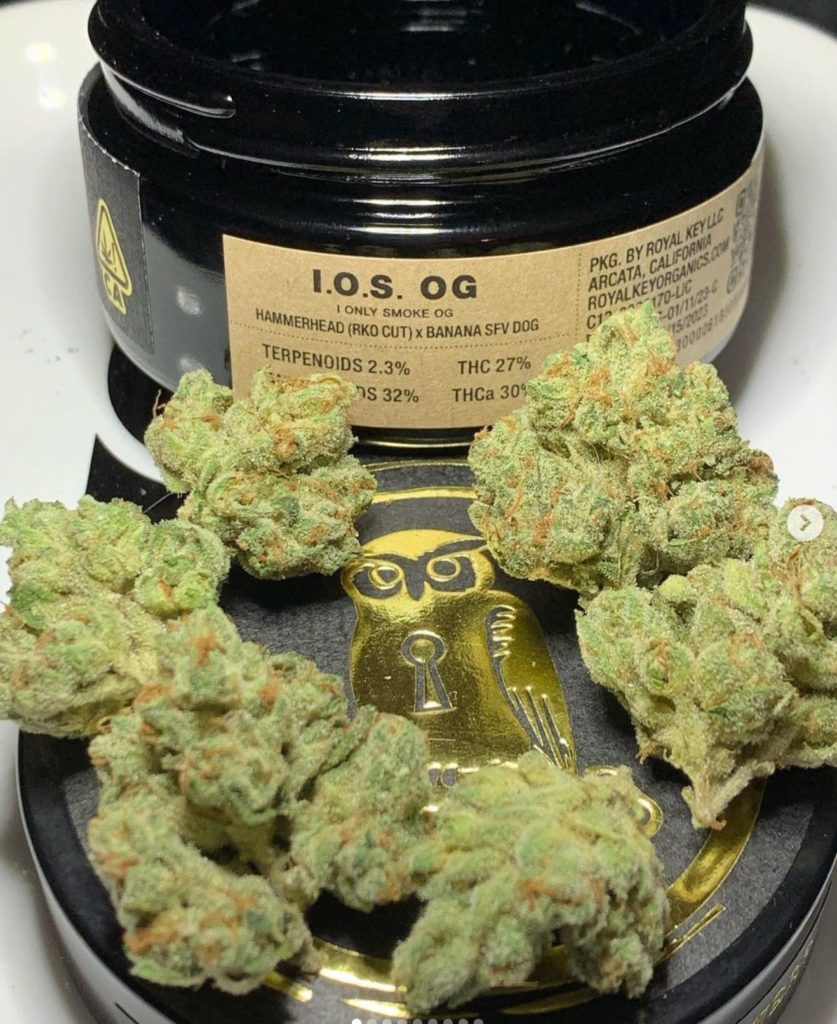 "I O S (I Only Smoke) OG" is a high-quality strain with an exotic, organic leafy appearance. The nugs are a mix of light and dark green colors, giving them a beautiful look. They are sticky to the touch and have a light to medium density, making them easy to break apart.
The aroma of this strain is a classic OG scent, with sour musty lemon notes that are layered with onion hop veggie scents, fruity with slight 🍌 peel. The aroma transfers nicely to the smoke taste, providing a flavorful and enjoyable smoking experience. The burn is clean, resulting in white ash.
The effects of "I O S (I Only Smoke) OG" are focused and happy, with a euphoric high that provides anxiety and pain relief on point. This strain is great for anytime of the day use or creative projects, helps sleep as well but doesn't couch lock.
Overall, "I O S (I Only Smoke) OG" offers a great smoking experience with its organic leafy appearance and sticky nugs that are easy to break apart. The classic OG aroma and flavor, combined with the focused and euphoric high, make this strain a great choice for anyone looking for a high-quality smoke. I definitely enjoyed this strain and will come back for it.
#eurphoric #creativity #painrelief #420 #cannabislife #californiabag #socalcannbis #sgvweed #sgvcannabis #royalkeyorganics #IOSOG #Ionlysmokeog
Advertisements