Concentrate Review: GG #4 Sugar Wax by Regulator Xtracts
G.G. No. 4 (GG #4) sugar wax
Lineage/Genetics: Sour Dubb x Chem's Sister x Chocolate Diesel
Original Breeder: GG Strains
Brand: Regulator Xtracts
GG #4 Sugar Wax Review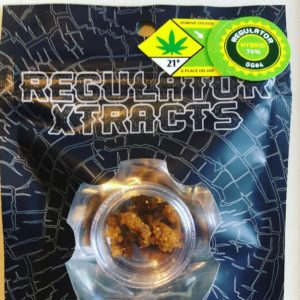 Gorilla Glue Number Four is a hybrid that wraps you in a full body buzz focused on the head and face, like headband, after 5 minutes of consumption.
I found myself very focused on whatever I was doing.
The aroma of the GG#4 wax reminded me of a forest so I guess that's woody and piney in weed terms and sometimes smelled like sage.
EXTRACTION METHOD: PHO
PESTICIDES: https://spptesting.com/ACUXR.pdf
PRODUCER/PROCESSOR: ROLLING FARMS, TOPP VALLEY GROWERS
FOLLOW: @regulator.xtracts
.
.
.
.
.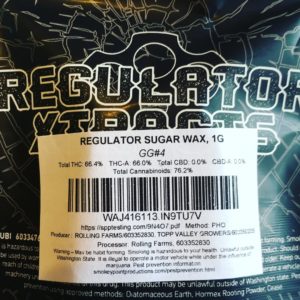 #gg4 #gorillaglue #gorillagluenumber4 #regulatorxtracts #i502 #Seattlestoners #ogKush #cannabiscommunity #Weedstagram #WeedPorn #Terpenes #Cannabinoids #CBD #THC #420 #710 #420society #710society #LegalCannabis #Legalizeit
Advertisements