Cultivar Review: Mitten Cake Batter by Louis VuChron
Louis VuChron is a locally owned and operated recreational cannabis farm in Portland, Oregon. Respect, positivity and good vibes are the foundation of what they do. That good energy resonates within the crew and is clearly translated to the final product.
Lineage/Genetics: Kush Mints x Wedding Cake x Kush Mints bx
Grower: Louis VuChron
Mitten Cake Batter Review
This Mitten Cake Batter (Kush Mints x Wedding Cake x Kush Mints bx) grown by Louis VuChron had some pretty insane jar appeal 🤩 Big dense buds that were completely coated in trichomes ✨ The trim job was also worth noting, as the nug structure, pistils, and trichomes we're completely unharmed in the process 👌🏼 The nose on the flower was also quite strong, giving off a heavy sweet cake dessert aroma with notes of skunk and wood 🎂🍦🦨🪵 Breaking up the buds brought out a very robust sweet dessert smell and left my fingers quite sticky.
The flavor translated well in my vaporizer with strong sweet cake dominating the profile and sharp pine notes hitting me up front followed by skunky woody notes 😋 I enjoyed the complexity and it was more unique than your typical cake profile. The vapor was quite smooth considering how thick it was 💨💨 Both the flavor and the vapor lasted longer than average.
Effects were strong and stoney in my head, a bit stupefying, and also provided some nice relaxation for my body. The headband effect was pretty intense from two bowls in my vape and I was sweating a bit after three 🥵
Overall I really enjoyed this Mitten Cake Batter from Louis VuChron 🔥🔥🔥 It easily checked all the boxes for me ✅ The jar appeal was excellent, the flavor was robust, complex and pretty unique for a cake variety, and the effects were nice and strong 🙌🏼
Harvested June 2022
Honest Reviews 🕵️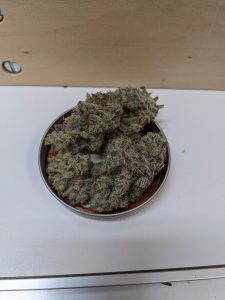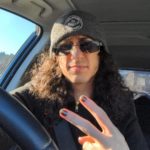 Hi! My name is Ryan and I do honest product reviews for the Oregon cannabis industry under the brand The Sophisticated Dabber. I've doing doing product reviews in Oregon for the last few years now and I have been a cannabis consumer/patient in Oregon for almost 19 years. I run a blog on IG @thesophisticateddabber and also make dab tools with hand turned wooden handles @sophisticateddabtools . Hope you enjoy my reviews!
Advertisements