Strain Review: Black Diamond by Cru Cannabis
What a do? It's a new review!
. @crubrand
. @westcoastsmokeshow
. #blackdiamond
Brand: Cru
Strain: Black Diamond
Lineage/Genetics: Blackberry x Diamond OG
Original Breeder: Unknown
Grower: CRU Cannabis
Black Diamond Strain Review
23% THC
Comments: Budtender recommendations can go either way. Let's see how this stacks to some recent "whoa" pick ups.
Review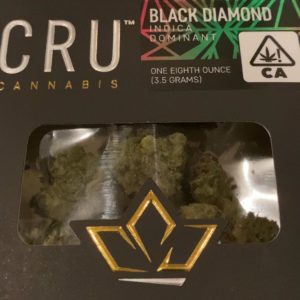 1. Scent: First break of the mylar and I'm kinda not smelling anything. Little musky maybe but even on hand break I wasn't seeing much.
2. Appearance: Bulbous looking dudes that have a ton of color to them. Multiple hues of green purple with a little leaf matter
3. Nug Structure: Looks tougher than they let on. Breaks apart with no problem but not really sticky so it's good for the grinder.
4. Smoke: First bowl after a really long day and I either was still reeling with whatever was on my mind or this wasn't hitting right. Smoked like normal tree, but wasn't grabbing or anything.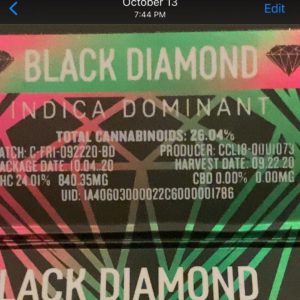 5. Taste: Warmish wood spice but very faint, sticks to the pallet on the exhale just momentarily. Not much else unfortunately.
6. Reaction: Nada. Kinda weird since I've had Cru before I started my review page and didn't find it this disappointing. Part of the reason this page exists is to track my pick ups and what to avoid.
7. Conclusion: No matter what I did, I just was not left with a good high. It was rated with a 23% THC but I've had lower ones and found a better stone. It's gotta be due to the terps that didn't hit with me. I've lurked on a few websites and some folks loved this and said it was fruitful with a good nose and nice body high. Unfortunately not the case with for me, bummer.
#cannabiscommunity #cannabis #cannabisreviews #trees #weed #weedreviews #pot #potreviews #thc #sacramento #916 #420 #yee #legal #strainreview #california #valley #thehighestcritic #westcoastsmokeshow #loud #cru #blackdiamond #boof
Advertisements