Strain Review: Fatso by Elyon Cannabis
New Review @elyoncannabis #fatso Elyon Fatso
29.83%THC
Lineage/Genetics: GMO Cookies x Legend OG
Indica or Sativa: Indica dominant Hybrid
Original Breeder: Green Dot Labs
Grower: Elyon Cannabis
Fatso Strain Review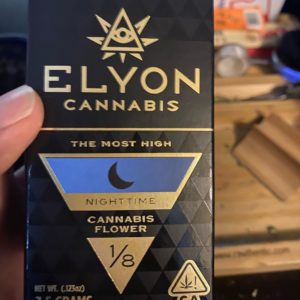 Comments:
Newer drop from a November harvest. These are smaller popcorn buds that look to be a bit crunchy off the gate. Gunna need some orange peels to bring it back.
Review:
1. Scent: Floral like a bouquet, but of small gas notes. Def feeling the GMO parent smell once you get it outta the jar. Pine as well for sure.
2. Appearance: Small buds luster of milky trichomes and lighter green bud. Tight spirals of bud leach off the stems. Couple hairs here and there; lots of resin.
3. Nug Structure: Needs a money nug. I've never been super critical of brands since the products are on par with the ticket, but even still, a money nug always makes the photos better and the pick up feel nicer. But the popcorn nugs were full of sticky buds, yet the to pull so many apart, use a grinder.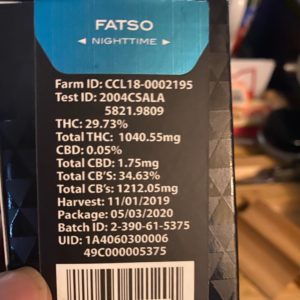 4. Smoke: We used orange peel rehydration and it brought the throat back to life. "IDK about this one" was the response I got from the GF on first bowl but it's been coo since. Little to no cough once a day passed.
5. Taste: Little char and pine on the tongue during exhale. Mouth is not left dry at all. Bout 10 mins after and I'm now reaching for the water.
6. Reaction: Makes for a heavy stone in the rotation, food cravings are there 💯 and I don't want to do shit. But I gotta so if you are looking for a KO couch-locker with a decent head trip this is a nice grab. Draw back was the money nug but 🤷‍♀️. Multiple giggle sessions too.
#cannabiscommunity #cannabis #cannabisreviews #trees #weed #weedreviews #pot #potreviews #marijuana #marijuanareviews #thc #sacramento #916 #420 #yee #legal #strainreview #fatso #themosthigh