Strain Review: Kush Mint by Almora Farm
Kush Mint 🌳🍃❄️ Review
Sun Grown hybrid
Lineage/Genetics: Animal Mints x Bubba Kush
Original Breeder: Seed Junky Genetics
Grower: Almora Farm
Dispensary: Canna Culture
Kush Mint Strain Review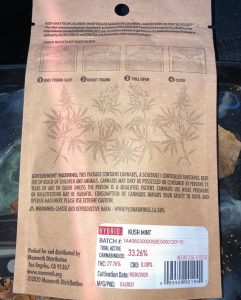 .
33.26% Total Cannabinoids
27.76% THC
0.08% CBD
.
@almorafarm
@cannaculturesanjose
@djfreshdjfreshdjfresh
.
🍃Potent and super sticky, maybe best in a grinder. The terps are amazing. The flavors are sweet, earthy pine and minty, with hints of diesel and cream.
Aroma -Diesel, sweet, mint pine lingering skunk. I imagine a mint chip cookie with a steady fresh earthy pine undertone
.
❄️Big kushy nugs full of sticky Trichomes with great structure, you can take off each leaf individually if you really took the time. Mostly green flower with some yellow and Amber shades showing up here and there. Outer layer has dark wide leaves and you can see long thick stigmas with an amber brown color reaching through a loosely compacted bud structure.
.
🌳Strong heavy hitting hybrid(hits like a luxury strain) Very balanced, body relaxing but also mind simulating. Gives you a good energy boost that's great for anytime. Manifests an uplifting mood. The best part is the price point and they really proved that they are trying to give access to quality flower to everyone. My brain cant help but group the brand with companies like @pacificstone and @coastalgardens which is great company in my opinion, ive already tried 4 strains so expect more reviews.
Advertisements