Strain Review: Gellotin by The Peakz Company
#flavorfriday @thepeakzco dropping Gellotin #gellotin at a nice 25% THC content. I didn't have a successful purchase last go around according to my lady. (I done fuckkked up!)
Lineage/Genetics: Gelato x Josh D OG
Indica or Sativa: Indica dominant Hybrid
Original Breeder: The Peakz Company
Grower: The Peakz Company
Gellotin Strain Review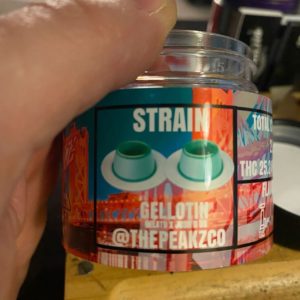 LULz. So when I hit the club and saw this flavor I had to give it a try. The previous strain is down in my reviews and I really liked it but she did not care for the sour citrus fragrance it gave off.
Opening this one, you smell a diesel/gas scent similar to if you walk into a ski or snowboard shop. Maybe acetone or rubbing alcohol but not repugnant, its quite pleasant actually. An ever so slight hint of familiar outdoorsy kush also with this one.
Nugs look golden, frosty and beautifully constructed. Bong loads out and the end results were great. There was a slight lag of 5 mins to feel full head change. This tasted great on the pallet, had my body feeling nice.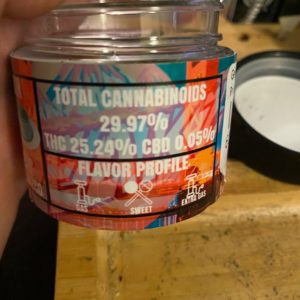 Additional notes from earlier:
Giggin hard off a FB post about Mac n cheese
Made lots of hard boiled eggs
Still giggin at memes 😂
I'd recommend and def buy again.
#weedstagram420 #pot #weed #weedreviews #cannabiscommunity #cannabis #cannabisreviews #916 #sacramento
Advertisements