Strain Review: Genie OG by Thizz Farms
What it is? Thizz is what it is! DreVanHalen you feel me? #yee
. @thizzfarms
. @lemonnadesacramento
. @westcoastsmokeshow
. @trunorcal420_
Brand: ThizzFarms
Cultivar: Genie OG
Lineage/Genetics: Unknown
Original Breeder: Thizz Farms
Grower: Thizz Farms
Dispensary: Lemonnade Sacramento
Genie OG Strain Review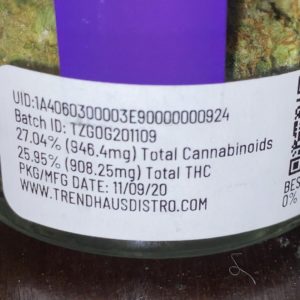 25.95%THC
0% CBD
27.04 % Total Cannabinoids
Pkg/Mfg Date: 11/9/2020
Harvest Date
Comments: Mac Dre, the OG from the Crest, RIP, DreVanHalen, you know what it is! ThizzFarmz is what it is!
Review
1. Scent: Loooove Kush cuts so much! This smells exactly how you would expect: danky pine woods and a slits of pepper notes.
2. Appearance: Beauty with tons of bulbous colorations of red with white trichomes. Orange hairs and a money nug that I'll save for last.
3. Nug Structure: Chunky style of jagged looking OG nugs. It's 🤩.
4. Smoke: A huge pull off the bubbler did not make me cough. Fills your chest cavity and releases nicely. No coughing ✅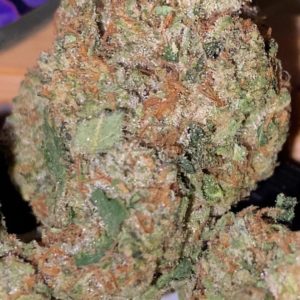 5. Taste: Full blown old school OG Kush taste. Pine, pepper, mouth feeling danky. This is a true older flavor that will bring you back.
6. Reaction: No thizz dance for me! Couch surfing and eyes heavy AF. Lots of things to distract me, but I'm finishing up this review so I'm pretty focused on this single task, but otherwise lights out.
7. Conclusion: Ended up passing out mid review! Lmfaooooooo. Nah reality is this, it is a strong powered OG line that def makes your eyes low. Was feeling it in a rainy day but this is one of those KO ones that just is nearing the "too much" level even for me.
#NoHashTagz
#YEE